MEMPHIS, Tenn., January 19, 2016 – Barbara Robbins was recently promoted to legal market manager at BankTennessee, announced Jim Rout, president and chief executive officer. With the bank since 1999, she will continue her role as senior vice president and branch manager of the Downtown office while managing the bank's legal market specialty division.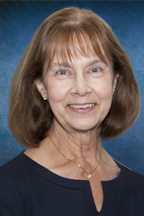 "Barbara has done a tremendous job marketing our services in the legal community and expertly handles transactions that challenge many other financial institutions. Heavily involved in the legal community, Barbara represents our bank at many legal functions and serves on various committees. We value Barbara's commitment and her tenure of service to our bank," said Rout. "Attorneys and their staff enjoy working with Barbara and her team."

"Our 10-year partnership with the Memphis Bar Association and long history of serving the legal community gives us a recognizable level of experience. With financial products and services tailored for attorneys and their firms, we understand the specialized account and cash flow requirements for legal professionals and are a leading, locally-owned provider to many of the area law firms," he added.

An avid golfer, she is an annual volunteer at the FedEx St. Jude golf tournament. She and husband Frank reside in West Memphis.

About BankTennessee 
"We take banking personally and are committed to providing a personal level of service where our customers matter. It's a philosophy that has worked for us since our bank was founded in Memphis in 1934, more than 80 years ago. We attribute our success to our personnel and local communities we support," said Jim Rout, chief executive officer and president of the bank. "

Headquartered in Collierville, Tennessee, BankTennessee has 8 retail banking offices located in Collierville, East and Downtown Memphis, Germantown, Ripley, Munford, and Lebanon in Middle Tennessee. As of December 31, 2015, BankTennessee had approximately $278,000,000 in assets. BankTennessee offers a full range of financial products and services including personal and business checking accounts, internet banking with web bill pay, mortgages, home equity lines of credit, custom construction loans, commercial and consumer loans, treasury management, remote capture and merchant card services.


The Bank for the Legal Community
At last, evidence why so many attorneys bank at the same place. Discover.
---