Steven Liles Is Hired as Branch Manager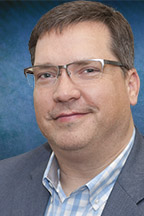 MEMPHIS, Tenn., January 24, 2019 – BankTennessee President and Chief Executive Officer Jim Rout announced that Steven Liles joined BankTennessee in May 2018 as manager of the Downtown Memphis location.
"Steven is a great addition to our branch leadership team. He has an extensive knowledge of banking and can expertly handle complicated transactions. We look forward to working with him for many years," said Rout.
Prior to working at BankTennessee, he served as branch manager for Regions Bank for 10 years. Early in his career, he served as an associate and youth minister at Covington Church of Christ. Active in the community, he provides financial education to middle and high school students in Tipton County. Steven is also actively involved in outreach and church service at Highland Church in Memphis and is co-leader of its singles ministry. He is also involved in domestic and international mission work. In 2018, he went to Honduras to support a local church.
A magna cum laude graduate of Heritage Christian University in Florence, Alabama, he has a Bachelor of Arts degree in Biblical studies. He also pursued a Bachelor of Science degree in economics and has completed most of the coursework to attain that degree. Steven is licensed with the State of Tennessee Department of Commerce and Finance to sell life insurance.
Married to Jessica Kellough, he has 2 children Zoe and Noah Liles.
The Downtown Memphis office is located at 30 North Second on Court Square.
About BankTennessee
"We take banking personally and are committed to providing a personal level of service where our customers matter. It's a philosophy that has worked for us since our bank was founded in Memphis in 1934, more than 80 years ago. We attribute our success to our personnel and local communities we support," said Rout, chief executive officer and president of the bank.
Headquartered in Collierville, Tennessee, BankTennessee has 8 retail banking offices located in Collierville, East and Downtown Memphis, Germantown, Ripley, Munford, and Lebanon in Middle Tennessee.
As of December 31, 2018, BankTennessee had $303,105,838 in assets. The bank offers a full range of financial products and services including personal and business checking accounts, mobile banking, online banking, mortgages, home equity lines of credit, custom construction loans, commercial and consumer loans, treasury management, remote capture and merchant card services.