MEMPHIS, Tenn., December 4, 2017 – Mark Harris was recently promoted to branch manager at the East Memphis office, announced Jim Rout, bank president & CEO. Previously assistant branch manager, he received a promotion to assistant vice president earlier this year.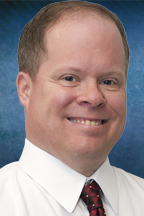 "Since joining our bank, Mark has helped us grow business and been an asset to our leadership team. We are pleased to tap him for this promotion and look forward to working with him for many years," said Rout. 
Prior to joining BankTennessee, he was vice president and branch manager with First Alliance Bank. From February 2011 through April 2012, Mark served in Afghanistan as a mechanical tech for The Aim Group. He provided bottled water for the base located there.
He has a Bachelor of Arts with a concentration in history from the University of Memphis. Married to Mary Ryan Harris, the couple lives in Memphis.
The East Memphis office is located at 5540 Poplar Avenue at Yates Road. 

About BankTennessee
"We take banking personally and are committed to providing a personal level of service where our customers matter. It's a philosophy that has worked for us since our bank was founded in Memphis in 1934, more than 80 years ago. We attribute our success to our personnel and local communities we support," said Jim Rout, chief executive officer and president of the bank. "

Headquartered in Collierville, Tennessee, BankTennessee has 8 retail banking offices located in Collierville, East and Downtown Memphis, Germantown, Ripley, Munford, and Lebanon in Middle Tennessee.

As of June 30, 2017, BankTennessee had $284,646,822 in assets. The bank offers a full range of financial products and services including personal and business checking accounts, mobile banking, online banking, mortgages, home equity lines of credit, custom construction loans, commercial and consumer loans, treasury management, remote capture and merchant card services.