E. Alexander Richmond

President, Consolidated Investors, Inc. 
Co-Owner, Hills IGA & Gordonsville Shoprite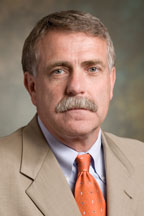 A Middle Tennessee businessman, Alex Richmond is president of Consolidated Investors, Inc. and is co-owner of Hills IGA and Gordonsville Shoprite. He is also a member of Richco, LLC and a partner in several companies including Richmond and Franklin Rentals, and Wild Wind Properties.

Alex was also a director with Cumberland Bank and Civitas BankGroup from 1986 until the time of the sale in May.

His community involvement includes serving as past director of Smith County Chamber of Commerce , past president of University of Tennessee Smith County Alumni, and past president of Carthage Lions Club.