Brad Houser Will Lead the Middle Tennessee Market as Executive President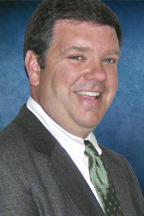 LEBANON, Tenn., January 1, 2022 – Joel Porter, chairman of the BankTennessee board of directors, announced that Wright Cox was elected by the board of directors to serve as president and chief executive officer. Cox will focus on West Tennessee, and Brad Houser will lead the Middle Tennessee market as executive president.

"We are proud to have Brad and Wright in these leadership roles. Their character and community presence will allow us to continue to grow our community and build our franchises throughout Tennessee," said Porter.

"Brad has been instrumental in expanding Middle Tennessee relationships. He understands the needs of the area and helps people make the right decision to achieve their goals," Cox said.

"I am honored to serve as president of Middle Tennessee and look forward to working with Wright in his new leadership role," said Houser. "Middle Tennessee is a vibrant market, and BankTennessee is growing with it. In the near future, we plan to expand our reach with new locations and to build our team with talented employees."

Brad Houser has 35 years of experience in banking and began his career with BankTennessee in 2008. He is a 31-year veteran TSSAA high school football official having officiated 2 state championship games, current Board member of the Middle Tennessee Football Officials Association, past president of the Mount Juliet High School Baseball Booster Club, and a member of Hermitage Church of the Nazarene. He enjoys bird hunting.

Houser graduated magna cum laude from The University of Tennessee in Knoxville with a Bachelor of Science degree in Business Administration with a concentration in finance. A resident of Mt. Juliet for 21 years, he is married to Marla. They have 3 adult children Alex, Isaac, and Morgan.
About BankTennessee
BankTennessee has 9 retail banking offices with 2 locations in Middle Tennessee including Lebanon and Carthage. In West Tennessee, there are 7 offices with locations in Collierville, Memphis, Germantown, Ripley, and Munford.

As of September 30, 2021, BankTennessee had 400,501,000 in assets. The bank offers a full range of financial products and services including personal and business checking accounts, mobile banking, online banking, mortgages, home equity lines of credit, custom construction loans, commercial and consumer loans, treasury management, remote capture, and merchant card services.