GALLATIN, Tenn., March 25, 2023 – BankTennessee's office in Gallatin is now a full-service branch, announced Brad Houser, Middle Tennessee president for the bank.

"Gallatin is growing, and we are growing with it. This is a vibrant market, and our loan production office in Gallatin has grown significantly since we opened it in August last year," said Houser. "Now, as a full-service bank, we are proud to offer our deposit products and services as well as continuing to lend to customers throughout the community."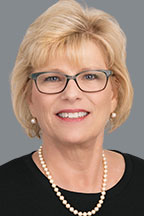 "Angela York recently joined our team as retail market manager to help us provide our deposit services to the area," said Jeff Bond, senior vice president of the Gallatin market. "Combined with her years in financial services, our Gallatin team has more than 100 years of experience in banking."
"Local community banking has been our core philosophy since we were founded more than 80 years ago. Personally, connecting with our communities is important to the financial happiness and security of our customers as well as our bank," Bond added.

The office is currently located at 135 College Street and has plans to build a new office in the future at 544 Hartsville Pike in Gallatin.
 
About BankTennessee
BankTennessee has 10 banking offices with 3 locations in Middle Tennessee including Lebanon, Carthage, and Gallatin. In West Tennessee, there are 7 branches with locations in Collierville, Memphis, Germantown, Ripley, and Munford.

BankTennessee offers a full range of financial products and services including personal and business checking accounts, mobile banking, online banking, mortgages, home equity lines of credit, custom construction loans, commercial and consumer loans, treasury management, remote capture, and merchant card services.

As of December 31, 2022, BankTennessee had $545,539,142 in assets.