LEBANON, Tenn., January 27, 2016 – BankTennessee announced several promotions at its office in Lebanon. Tom Paschal was recently named Middle Tennessee chairman. Brad Houser was promoted to president of the area market. He will continue his role as a commercial loan officer in addition to the new leadership role. Brandi Wilkerson Pursell has assumed the role as portfolio manager. Nancy Hawkins was promoted to assistant branch manager. Stephen Key, branch manager, and Sherry Slagle Mercer, customer service representative and teller, round out the team.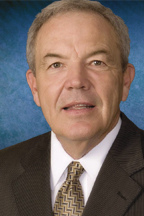 "Each of our Lebanon team members has a distinguished banking career. The depth of their expertise and knowledge of the community will serve our customers as we continue to grow," said Jim Rout, president and chief executive officer for the bank. "We are pleased to have people of such high caliber and reputation on our team."

Tom Paschal, now Middle Tennessee chairman, joined BankTennessee in 2007 as Middle Tennessee president. He began his banking career in 1975 as an organizer of Savings and Loan Association of Smith County, which later became Cumberland Bank. Before joining BankTennessee, he was chairman of the board of Cumberland Bank and a director of its parent company Civitas BankGroup prior to its sale to Green Bankshares, Inc. From 2002-2005, he served on the board of directors for the Tennessee Bankers Association. Paschal will continue to serve on the BankTennessee board of directors while serving as chairman of the Lebanon office.

Married to Linda Paschal for 48 years, the couple has 2 children, Scott Paschal and Krista Paschal Odbert and 5 grandchildren. He is a member of Carthage United Methodist Church.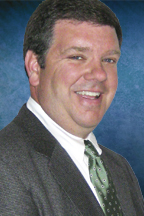 Brad Houser, currently Middle Tennessee president, has 29 years of experience in banking and has been with BankTennessee since 2008. He is a 25-year veteran TSSAA high school football official, president for the past 5 years of the Mount Juliet High School Baseball Booster Club, a member of Hermitage Church of the Nazarene, and enjoys bird hunting. Houser graduated with honors from University of Tennessee in Knoxville with a Bachelor of Science degree in Business Administration with a concentration in finance. A resident of Mt. Juliet, he is married to Marla. They have 3 children Alex, Isaac and Morgan.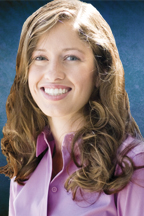 Brandi Wilkerson Pursell, now portfolio manager, has been with BankTennessee since it first opened in Lebanon in 2007. Prior to joining the bank, she worked at the Certified Public Accounting firms of Duncan, Wheeler & Wilkerson, P.C. in Carthage and Dempsey, Vantrease, & Follis, PLLC in Lebanon. A graduate of Cumberland University in Lebanon, she has a Bachelor of Business Administration in accounting and a minor in business. She was secretary of Phi Beta Lambda and a member of Alpha Lambda Delta honor society. Married to Chris Pursell, they have a son, Cameron, age 3. She is the daughter of Larry and Kathy Wilkerson of Carthage.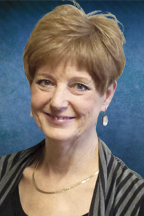 Nancy Hawkins, currently assistant branch manager, was previously head teller and customer service. She has about 25 years of experience and has been with the bank since 2007. A resident of Lebanon, she has 2 sons, Travis Spicer and Kyle Spicer.

About BankTennessee
"We take banking personally and are committed to providing a personal level of service where our customers matter. It's a philosophy that has worked for us since our bank was founded in Memphis in 1934, more than 80 years ago. We attribute our success to our personnel and local communities we support," said Jim Rout, chief executive officer and president of the bank."
Headquartered in Collierville, Tennessee, BankTennessee has 8 retail banking offices located in Collierville, East and Downtown Memphis, Germantown, Ripley, Munford, and Lebanon in Middle Tennessee.

As of December 31, 2015, BankTennessee had approximately $278,000,000 in assets. BankTennessee offers a full range of financial products and services including personal and business checking accounts, internet banking with web bill pay, mortgages, home equity lines of credit, custom construction loans, commercial and consumer loans, treasury management, remote capture and merchant card services.