COLLIERVILLE, Tenn., April 10, 2017 – Wright Cox is celebrating 25 years with BankTennessee. With the bank since 1992, he has been promoted to leadership roles throughout his banking. He is now community president for Collierville and also serves as a board member for the bank as well as its holding company. 
In February of that year, a group of investors led by Joel Porter, who is chairman of the bank's board of directors, Jack Everett, who served as president and CEO until 2001, and the late John S. Wilder, Sr. purchased First Federal Savings and Loan Association. The name was changed to First Federal Bank FSB, and there were 2 branches, 150 Court in Downtown Memphis and the bank's present location at 5540 Poplar Avenue in East Memphis. Later that year, Mr. Everett and his team opened a loan production office in Collierville. In June 1997, First Federal converted to a state-chartered institution and changed its name to BankTennessee. 
In March 1992, Mr. Cox, who was one of the original investors and board members, became one of the bank's first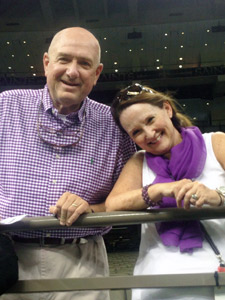 employees. At the time, he had 10 years of banking experience and joined as senior vice president. He worked at the branch in East Memphis until the office opened in his hometown of Collierville. 
"We thank Wright for his 25 years of service to BankTennessee. He has made many fine contributions to our bank as well as to the Town of Collierville, and we are proud that he is on our team," said Jim Rout, president and chief executive officer of the bank.
Mr. Cox remembers his first days at the bank. "Jack Everett handed me a note 'Make good loans fast!' Loans were down, and cash was up at First Federal when it was purchased, so that was my call to action," he remarked. Today, a top loan producer at BankTennessee, he wishes he still had that piece of paper. 
He said that one of the first rules you learn in lending is to trust your instinct to know if this customer will pay his loan on time. In fact, one of his best memories in his career is when a couple wanted to buy a house, but they could not "check every box." Mr. Cox knew deep down that they were going to pay their mortgage. At the closing table, the wife cried tears of happiness. The couple had rented for 14 years, and they were thankful to finally be in their first home. And just as he knew, the couple always paid their loan on time.
He credits the relationships he developed in the community for his successful career. "BankTennessee is in the business of helping people," Mr. Cox said. "We understand that the bank has to make a profit and provide a return for its shareholders, but the job of a community bank is to understand the needs of the local area and to help people make the right decision to achieve their goals."
"It's your neighbors. It's the people you see at church and at the grocery store. They know you, and you know them. These are our customers – the people we help." 
"As we grow throughout our careers, it's important for us to not only develop relationships to establish business, but it's essential for us to have a circle of mentors who we look to for advice and help," Cox continued. 
"I am privileged to have had many who have shared their lifetime of wisdom with me, and I model both my professional career and personal life from their words and actions. I cherish my relationship with each of them."
Born and raised in Collierville, Wright Cox has been an avid supporter of his hometown and education throughout his career. He was elected in 2016 to a second term as a board member for the Collierville Municipal School System . During his first term, the board was tasked to establish a new school system and build a new state-of-the-art high school for the Town of Collierville . He is a past president and a founding board member for the Collierville Education Foundation . Cox is a recipient of the C.H. Harrell Education Award, which is presented annually to an individual who goes above and beyond to support education in Collierville.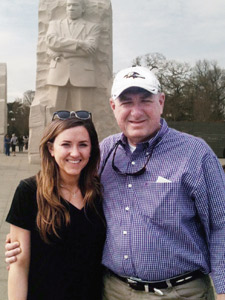 He was a two-term president for the Collierville Chamber of Commerce , and, for more than 20 years, he was a board member for the organization. He is also a founding board member for Leadership Collierville and is founding chairman of the Collierville Three Star Foundation. Cox also served as honorary chairman for the Collierville March of Dimes Walk America. He currently serves on the board of the Bible Museum on the Square in Collierville.
Active in the Memphis area community as well, he is a past board member at the Mid-South Fair and Crichton College. Cox is also an elder at Hope Church and has been a part of its growth for the past 29 years.
Cox is a graduate of the Rhodes College Executive Leadership Program, the Louisiana State University School of Banking and Texas Christian University.
While his career and the community are important to him, Wright Cox's first love is his family. He is married to Cindy McDonald Cox. They have 3 grown children Morgan, wife Lauren Cox; Genna, husband Fred Vann; and Wright. Morgan and Lauren recently had a son Daniel Morgan Cox. 
Photo at top of page: Wright Cox stands next to a photo of his father Herman Wright Cox, Jr. in the BankTennessee boardroom. His father was Mayor of the Town of Collierville for 24 years, and he served on the bank's board of directors for 11 years. The boardroom is dedicated to Mayor Cox.
First photo in copy: Wright Cox at a Baltimore Ravens game with his wife Cindy. Their son Morgan Cox is a long snapper with the Ravens.
Second photo in copy: Wright Cox and daughter Genna at the Martin Luther King exhibit in Washington DC.