Dr. Hank Wright Joins the BankTennessee Board of Directors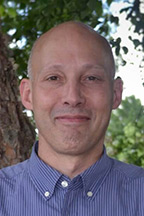 COLLIERVILLE, Tenn., September 23, 2021 – BankTennessee announced the appointment of Dr. David Hank Wright as a member of its board of directors.
"We welcome Hank to BankTennessee. He has a strong background that combines innovative leadership and experience with a commitment to serving the community. We look forward to working with Hank along with our entire board to continue positioning BankTennessee for growth to best serve our customers," said Joel Porter, chairman of the bank's board.
Dr. Wright is the founder of seven veterinary hospitals known as The Pet Hospitals in Collierville and throughout Shelby County Tennessee. The Pet Hospitals recently partnered with Pathway Vet Alliance, a TSG consumer company, headquartered in Austin, Texas. Dr. Wright serves as medical director for The Pet Hospitals and serves on the acquisition pipeline and investments committees for the parent company.
Driven to improve business efficiency and metrics, he has spent the past ten years devoted to designing and developing software customizations and efficiencies used in daily practice workflow to deliver higher levels of care.

A graduate of the University of Tennessee College of Veterinary Medicine in 1988, he is the recipient of the Outstanding Veterinary Practitioner award in the State of Tennessee in 2008.

Dr. Wright is married to Paige and together they have seven children.

About BankTennessee
Headquartered in Collierville, Tennessee, BankTennessee has 9 retail banking offices with 7 in West Tennessee, including Collierville, Memphis, Germantown, Ripley, and Munford. The bank also has offices in Lebanon and Carthage in Middle Tennessee.

As of June 30, 2021, BankTennessee had 414,899,706 in assets. The bank offers a full range of financial products and services including personal and business checking accounts, mobile banking, online banking, mortgages, home equity lines of credit, custom construction loans, commercial and consumer loans, treasury management, remote capture, and merchant card services.