S. Eugene Mathis, Jr.
Chief Executive Officer, 
Mathis, Tibbets & Massey, Inc.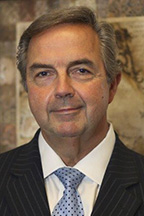 Gene Mathis serves as chairman of the BankTennessee board of directors audit committee. He is chief executive officer for Mathis, Tibbets & Massey, Inc. , a locally-owned multi-line insurance agency specializing in commercial lines of business.

He teaches an adjunct professor at the University of Memphis and has a master's degree in Insurance Management from Boston University. He holds Chartered Property Casualty Underwriter and Associate in Risk Management designations.

Gene is active in civic and charitable activities including The Boys and Girls Club of Memphis , St. Jude Children's Research Hospital , Porter Leath Children's Home and Calvary Rescue Mission .