H. Wright Cox, III
Collierville Community President, 
BankTennessee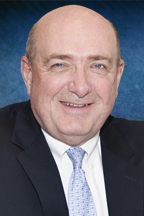 Wright Cox began his banking career in 1980 and was promoted to leadership roles throughout his career. He has been with BankTennessee since it was founded in 1992 and has been a key contributor to its success.

An avid supporter for education throughout his career, he was elected in 2016 to a second term as a board member for the Collierville Municipal School System . During his first term, the board was tasked to establish a new school system for the Town of Collierville . He is a past president and a founding board member for the Collierville Education Foundation . He also formerly served as a board member for Crichton College. Mr. Cox is a recipient of the C.H. Harrell Education Award, which is presented annually to an individual who goes above and beyond to support education in Collierville.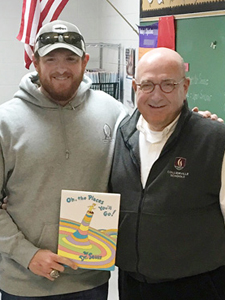 Active in the community, he has served numerous organizations. Mr. Cox was two-term president for the Collierville Chamber of Commerce, and, for more than 20 years, he was a board member for the organization. Mr. Cox is also a founding board member for Leadership Collierville and is founding chairman of the Collierville Three Star Foundation. He is a past board member of the Mid-South Fair. Mr. Cox also served as honorary chairman for the Collierville March of Dimes Walk America. He is an elder at Hope Church . He currently serves on the Bible Museum on the Square in Collierville.

Mr. Cox is a graduate of the Rhodes College Executive Leadership Program, the Louisiana State University School of Banking and Texas Christian University.
While his career and the community are important to him, Wright Cox's first love is his family. He is married to Cindy McDonald Cox. They have 3 grown children Morgan, wife Lauren Cox; Genna, husband Fred Vann; and Wright. Morgan and Lauren recently had a son Daniel Morgan Cox. 
(Wright Cox and his son Morgan Cox read to school children at Crosswind Elementary for Read Across America Day on March 2, 2017.)