We want to be your bank . . .
The Bank for Smith County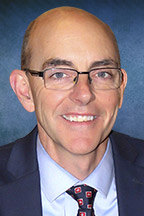 It is so good to finally be open in Carthage!
You are invited to attend our ribbon cutting on Friday, August 30 at 10:00 am and open house for the remainder of the day. We will have great door prizes, refreshments and a contest to guess the exact dollar amount of coins in the jar for your chance to win $1,000 CASH! 
And we have a great rate on a CD!
2.40% APY on a 12-month CD.*
Simply contact us at 615-735-9805, or visit our office at 936 Upper Ferry Road across from the Smith County Chamber of Commerce. We look forward to seeing you!
Meet our team!
Pictured left to right in the above photo are
Larry Wilkerson
, bank director,
Michael Nesbitt
, branch manager,
Corey Carver
, universal banker,
Sherry Mercer
, universal banker,
Lois Vance
, universal banker,
Tom Paschal
, BankTennessee director and Middle Tennessee chairman,
Alex Richmond
, bank director, and
Brad Houser
, Middle Tennessee president
* Annual Percentage Yield (APY) of 2.40% is current as of August 23, 2019. Minimum balance is $1,000.00. A BankTennessee checking account is required to qualify for this special rate. At maturity, the CD will renew for the same term at the then current rate. Advertised rate is subject to change without notice and is available at any BankTennessee location. Penalty for early withdrawal. Fees may reduce earnings. No public funds. All accounts are subject to the terms and conditions of the BankTennessee Deposit Agreement. 

It's a boy! It's a girl!
Need more room? Mortgage rates are great.

We are in the palm of your hand.
With our mobile banking app, you can bank on your time.